Hostinger for web hosting is an affordable option and an excellent one, too. While you likely have enough on your plate with managing your website, Hostinger doesn't want to add to that stress with a lot of maintenance or confusing features.
It is incredibly user-friendly and intuitive, and you can get started via a simple sign-up process and literally one-click installation.
Plans start at a very reasonable price to host one website, which is perfect for sites and businesses just starting out.
Who is Hostinger for?
With cheap pricing and easily understandable navigability, Hostinger is very well-suited for small and medium businesses. It is probably less sought after by bigger businesses due to the lack of a dedicated hosting option.
For most of us, though, the shared (and secure Hostinger VPS) hosting options are more than enough.
Hostinger's features
From helping with managing content to boosting your site's speed and performance, Hostinger's features really help to make it a favorite among users.
WordPress optimized
Hostinger is optimized for WordPress, making it an excellent choice if you've prebuilt your site on WordPress. It is customized to deliver some of the fastest loading speeds, so it works very well with the internet's favorite free open source CMS.
One-click install
Getting set up is a snap. When you want to integrate apps and features, you can install them with Hostinger in one click. No need to manually upload and update with this feature.
Free domain
You need a domain name to go live, and if you don't have one, Hostinger can set you up with a domain for free. That saves you on costs and maintenance.
Unlimited bandwidth and storage
The top two tiers of Hostinger's plans give you unlimited bandwidth (aka, unlimited website traffic) and visits to your site. Single shared hosting plans are capped at 100GB, but for one small site, that's really all you need for great website accessibility. You also have access to unlimited Hostinger email.
Custom dashboard
Hostinger takes pride in its customizable dashboard that can be modified just how you like it while still staying clutter-free and functional. It is minimalistic while still feeling modern.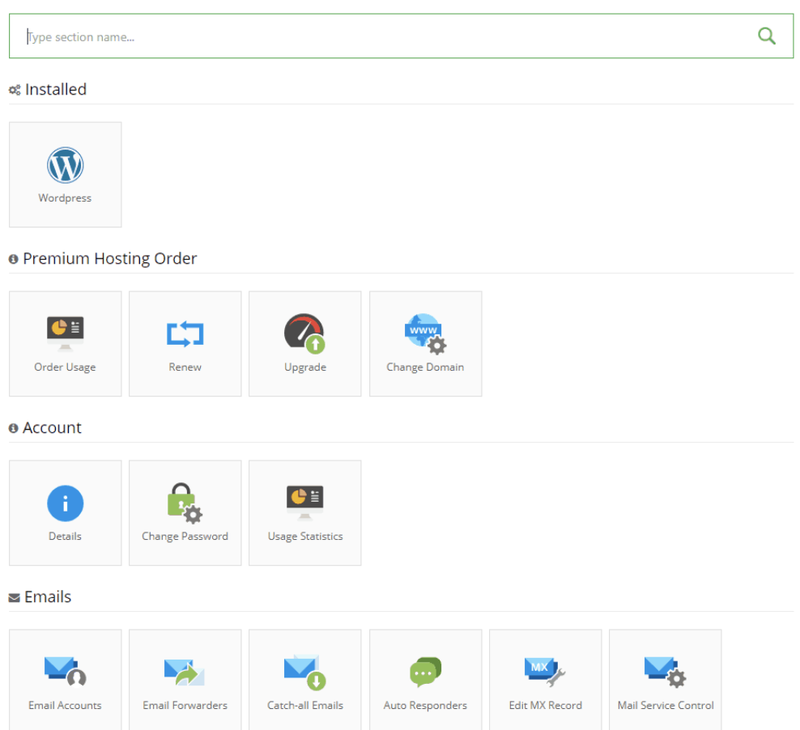 SSL
Hostinger's SSL is an all-important included feature that keeps your data safe and assures customers that your site is secure.
Site building
If you don't already have a site built, you can use Hostinger's website builder, Zyro, to create one. It's a pretty sleek system for building small business sites, even letting you do things such as design a logo and use AI-powered text to streamline copy.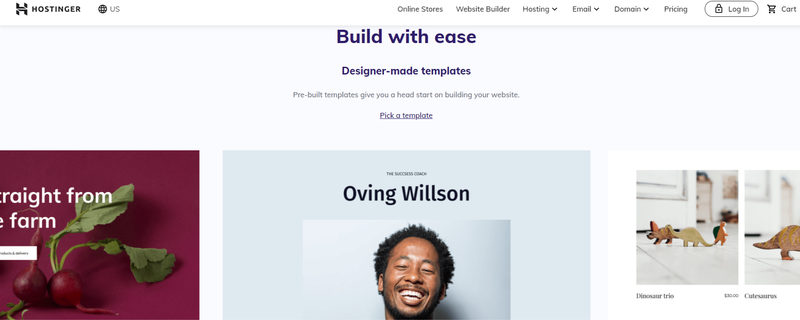 Hostinger's ease of use
Without a doubt, Hostinger is very easy to use. It's built for the tech novice trying to run a business and publish a site, not a Silicon Valley developer. Because it knows its target base so well, its user journey is easy to navigate, with synchronization and installation that's as simple as one click.
To sign up, all you need is to supply your name, email, and password. The navigation is straightforward, with a clearly defined toolbar and intuitive layout.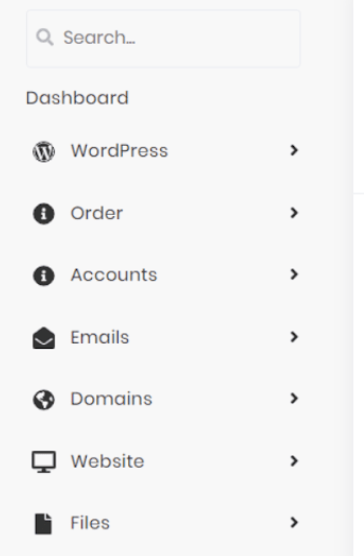 Keep in mind that because Hostinger is so cheap, the company will push you to upgrade, so do expect some upsells, but it's nothing that you can't ignore and dismiss.
Hostinger's pricing
Hostinger plans are very competitive, with its cheapest option a mere $0.99/month. You can only host one website with this choice, but you still have access to many features, great support, and excellent server capabilities.
The Premium plan starts at $1.89/month, and it upgrades you to unlimited bandwidth. Meanwhile, the Business plan costs $3.99/month, and it offers max power and speed, as well as daily site backups.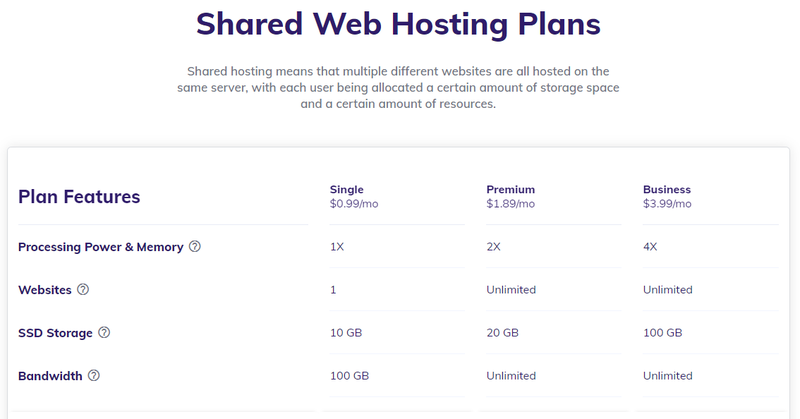 Hostinger's support
Hostinger's support team is helpful, super approachable, and keeps things light and engaging. Their live chat feature even has GIFs pre-installed!
Although there is no phone support option, that's not really too much of a downside since many of us (especially me) prefer chat options.
They take chat support several steps above by allowing you to upload attachments, such as screenshots to better illustrate problems, and they even incorporate GIFs and emojis into their chat feature. That may sound gimmicky, but it really does make you feel like you're talking to a pleasant, real person instead of an intimidating bot.
Response time is speedy, and the whole team is knowledgeable. Hostinger reps walk you through solutions step by step so you're not confused, plus you have visibility into the process.
Their support system is unique, too, in that they prefer to have the entire team trained on how to answer every single problem rather than put you through a series of escalations. This system makes the process much faster and more efficient.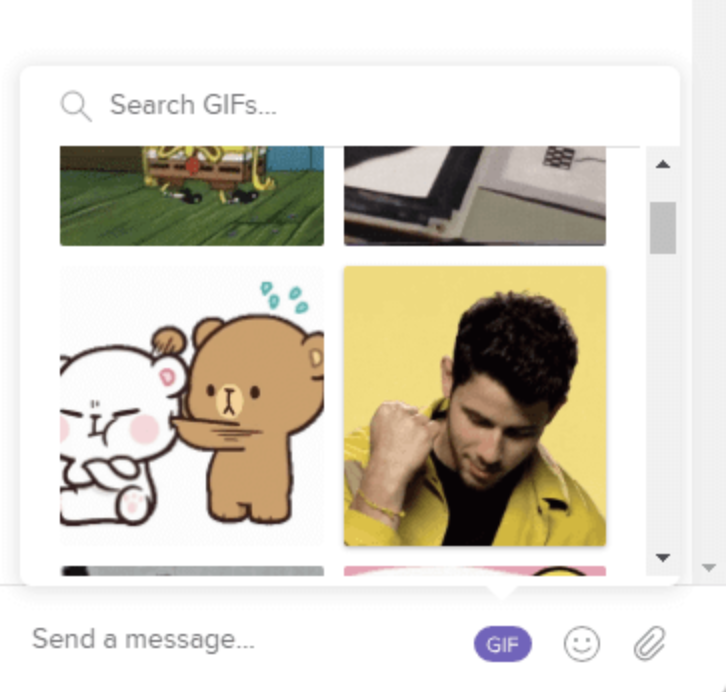 Benefits of Hostinger
There are so many upsides to using Hostinger. First, you get 99.9% guaranteed uptime for your pages, and those pages load really fast. You also have access to a knowledgeable and friendly team of support experts so you never feel lost.
Features are easy to understand and install, and the whole experience is user-friendly instead of daunting. The internal site builder even has many of its own benefits, from SEO help to error management.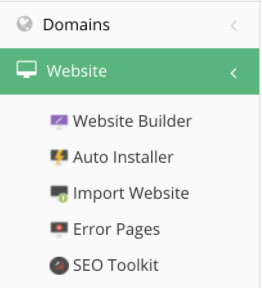 Hostinger is a real winner
With so many benefits and so few downsides, Hostinger is an easy one to recommend. The system itself is easy to use, the experience is the opposite of stressful, the support team is as close to human magic as you can get, and it's all available for a minimum of $0.99/month.
https://www.fool.com/the-ascent/small-business/web-hosting/hostinger-review/